NEW: The STELLAR LED additional light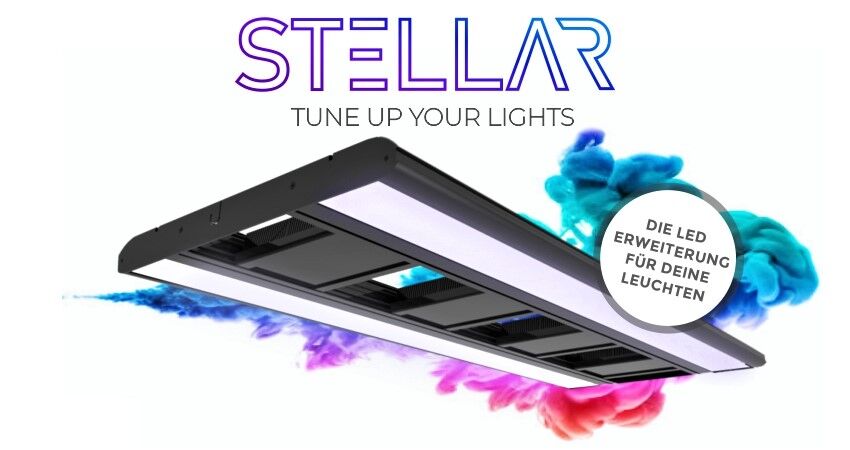 We know many aquarists who use the well-known Stellar with the addition T5 with other LED illuminants. Now follows the logical conclusion. namely also to replace the T5 tubes against LED. A very good and understandable idea! Good luck from our side. More Infos under: https://www.giesemann.de/en/light/led/stellar-led-en
It does not get more flexible than this

Housing made of alloyed aluminum only 5 cm high
diffuser glass for homogeneous, glare-free light distribution
special LEDs in the UV and violet range
Placement of the LED at any desired position
up to 220 Watt additional LED power
professional full spectrum mid power LED
can be combined with many different LED systems
4 different lengths (600, 900, 1200, 1500)
3 different widths (optional)
Controllable with LED controller
3 separate channels individually controllable with lynk controller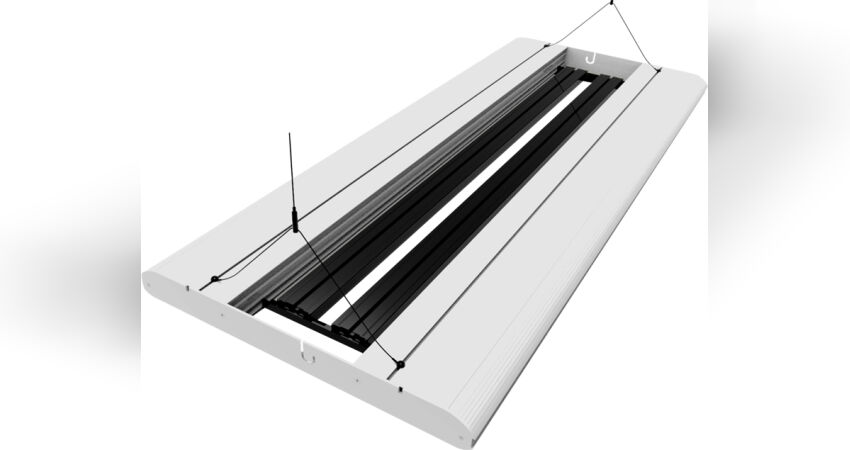 Tune up your Lights
With the Giesemann STELLAR LED you can upgrade your existing LED marine lighting with two additional LEB modules to achieve maximum illumination. Highest efficiency without having to change your lights.
Stellar LED
maximum luminous efficacy and diffusion
Prevention of shadowing
Only 5 cm high and high quality
Powder coated aluminum
Iridium metallic or pure white powder coated
No visible screw connections on the visible side of the housing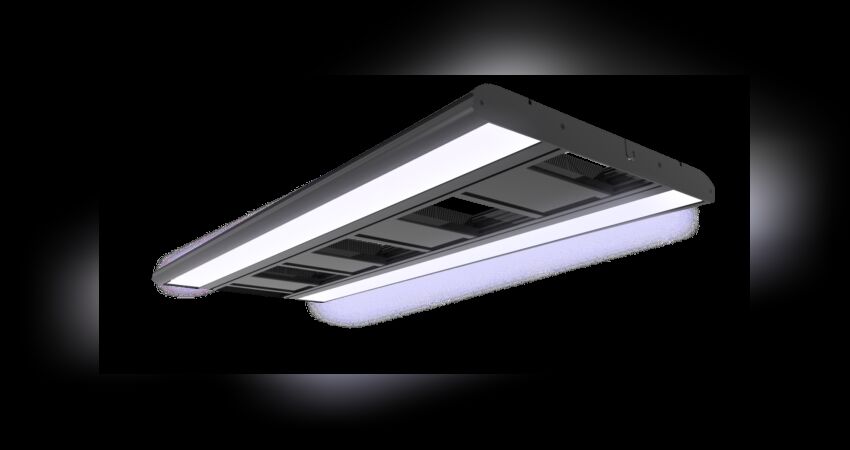 A successful concept

The Giesemann STELLAR LED is based on our very successful Stellar T5, accordingly two LED matrix surfaces are operated for high performance and excellent color rendering.

The high-quality matrix modules correspond to the same assembly as in the AURORA V12. Thus, only the best material is used. The LED modules already have three biologically tested and tuned LED channels with a special color composition the blue range of 400- 480nm completely. Supplemented with the other colors coolwhite, cyan and red supplemented.the best replacement for conventional T5 hybrid combinations.

Combine your STELLAR LED with some of the most popular LED aquairumes on the market.

Each STELLAR LED comes with adjustable mounting brackets, suitable for almost all available LED modules and of course for all GIESEMANN LED modules. Additional mounting brackets (may be required depending on the number of LED modules to be mounted) are optionally available.

More info can be found at:https://www.giesemann.de/licht/led/stellar-led-de
---
How do you like this article?